Ridgeview High School
4555 SW Elkhorn Ave., Redmond, OR 97756
Principal: Tony Vicknair
Our Future Contacts:
Charlotte Triulzi, Junior
Our Future – Regional Leader (Bend/Redmond Region)
Jimena Villagrana, Junior
Our Future – Regional Leader (Bend/Redmond Region)
(To reach the team, please use the contact form below.)
Social Media:
Please use the contact form at bottom of page.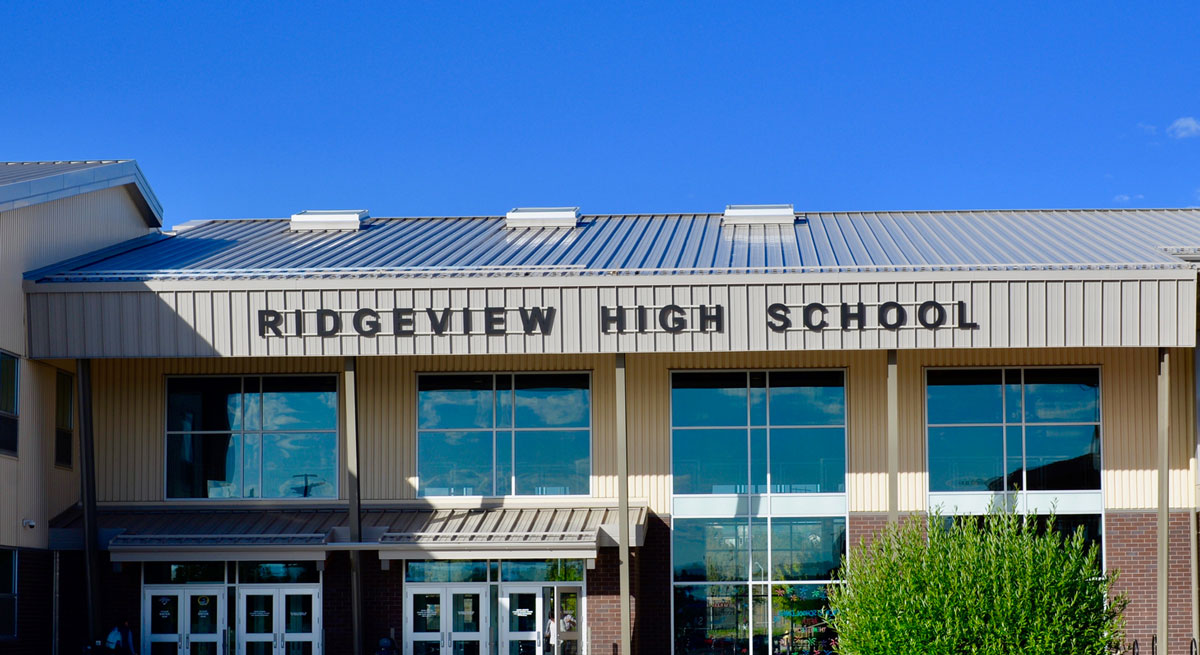 Brief overview of how our school, and its students, are addressing environmental, climate, racial justice and/or social justice work:
Our school works to bring awareness around social, economic and environmental concerns in our region and state. Through clubs and other opportunities our school, there are learning environments for all students. With the assistance of the Our Future network, we hope to further engage with social, racial and environmental concerns.
Club goals, priorities and interests (that are aligned with Our Future)
Community action and civic engagement (e.g. marches/rallies, public speaking, letter writing campaigns).

Being involved with legislative actions.

Having student representatives on a "youth climate council" in your city and/or county.

Becoming certified as an Oregon Green School (or upgrading to the next level).

Training opportunities for Our Future leaders (e.g. leadership skills, fundraising, etc.).

Increase club membership (including recruiting Freshman/Sophomores into your club/team).
Charlotte Triulzi, Junior
Our Future – Regional Leader (Bend/Redmond Region)
Jimena Villagrana, Junior
Our Future – Regional Leader (Bend/Redmond Region)
(To reach the team, please use the contact form below.)
Oregon Green Schools Corner
Stay tuned for Oregon Green School certification progress!