Lake Oswego High School
2501 Country Club Road, Lake Oswego, OR 97034
Principal: Kristen Colyer
Our Future Contacts:
Alex Wang, Junior
Our Future – Regional Leader (Portland Region)
Chelsea Prasad, Senior
Our Future – Regional Leader (Portland Region)
Renee Liu, Junior
Our Future – Regional Leader (Portland Region)
(To reach the team, please use the contact form below.)
Social Media:
Please use the contact form at bottom of page.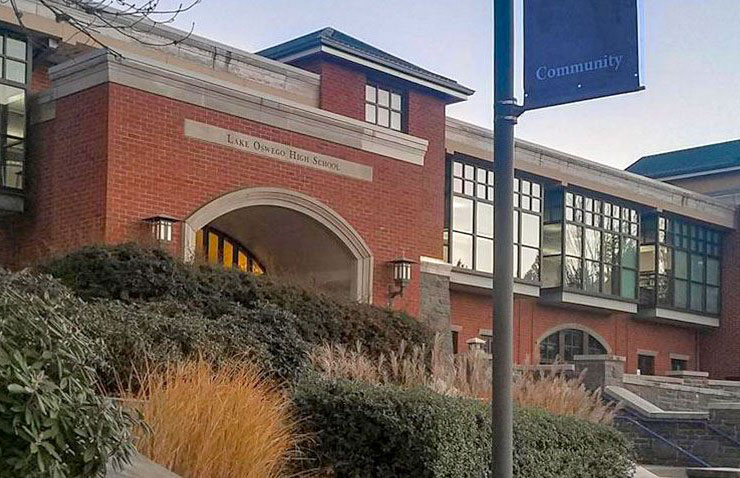 Brief overview of how our school, and its students, are addressing environmental, climate, racial justice and/or social justice work:
Staff has reached out to PGE about their renewable energy program and our involvement in connecting with the Lake Oswego community, with the hopes of potential guest speakers. The Curriculum Committee has been doing an audit of classes at the middle and high school level that directly address sustainability or climate change in their curriculum.
Club goals, priorities and interests (that are aligned with Our Future)
Community action and civic engagement (e.g. marches/rallies, public speaking, letter writing campaigns).
Being involved with legislative actions.
Enhance our waste reduction practices (e.g. composting, paper use, recycling, beverage containers, reusable utensils in the cafeteria).
Training opportunities for Our Future leaders (e.g. leadership skills, fundraising, etc.).
Training opportunities for other students at your school (e.g. climate science, how to get involved in environmental/social justice issues).
Art projects that will raise the awareness of climate change, or the importance or sustainability/social justice.
Alex Wang, Junior
Our Future – Regional Leader (Portland Region)
Chelsea Prasad, Senior
Our Future – Regional Leader (Portland Region)
Renee Liu, Junior
Our Future – Regional Leader (Portland Region)
(To reach the team, please use the contact form below.)
Oregon Green Schools Corner
Stay tuned for Oregon Green School certification progress!