Our Future is, first and foremost, about student leadership and networking. Here is a little information about each of the 2021-22 Regional Leaders, most of whom have been literally co-creating this network over the course of 2021: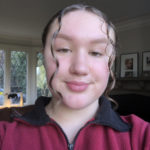 Amy Henrikson, Junior, Lincoln HS: "Climate justice impacts us on all scales—globally, nationally, and locally. Connecting with each other is vital to the environmental justice movement and is the goal of Our Future. I am passionate about working with other Oregon students and organizers in Portland as we look toward a healthy, healing future."
 Avery Erdmann, Sophomore, West Salem High School: "I'm a part of the Environmental Club at my school, and I love the idea that Our Future allows students to take on leadership roles towards climate action. This year, I'm hoping to connect with students outside of my school to start some new projects."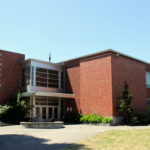 Chloe Gilmore, Sophomore, Lincoln High School:"I'm passionate about finding and implementing solutions to issues regarding social and environmental justice because it impacts our world on all levels. I hope to inspire others to take action and spread messages of environmental activism while uplifting others' voices."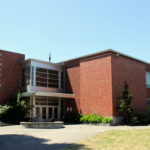 Erika Leung, Sophomore, Lincoln High School: "I am passionate about environmental and social justice, as well as student civic engagement. Through Our Future, I hope to build a stronger community that's committed to providing sustainable solutions to the climate issue."
Isa Swain, Senior, North Salem HS: "I am passionate about environmental justice, urban design, and human happiness. This year, I am hoping to learn how to collaborate with those in my community and with Our Future to plan and implement sustainable solutions into my school."
 John Bateman, Sophomore, West Salem High School: "I am excited to be a part of Our Future because I want to help my school become more focused  on doing its part to help solve environmental issues. I am also looking forward to working with other students all across the state who are attempting to accomplish the same thing."
Kate Rodriguez, Junior, Klamath Union High School: "I am very passionate about environmental action within my community. Our Future has created a way for me to be connected across the state with my fellow students learning how to work together, educate ourselves, those around us, and take action as high school students."
Maddie Joyce, Freshman, Caldera High School: "I love nature and everything in it and want to be a veterinarian.  I am really excited to be a part of Our Future!"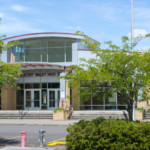 Maya Schwartz, Junior, Crescent Valley High School: "The environment is completely in the hands of our future, and as a member of this new generation, I feel it is our responsibility to maintain the beautiful world that we live in. I contribute to this effort by involving myself in this wonderful program, Our Future, and leading the environmental club at my school. However, the world cannot be changed in one day, which is why I strive to constantly improve myself and encourage others to be self-aware as to how their actions impact our world."
Nikolai DeBrito, Junior, Corvallis High School: "I find the natural world to be an important part of all our lives, and something that we can impact greatly with our actions. I am passionate about the design of systems and places, and am personally inspired by the work of people such as Christopher Alexander, and David Bamberger. I plan to grow the Our Future team, and maximize the change that we can bring to the ecological direction of our schools."
Olive Nye, Junior, Bend Senior High School: "I am a Bend High Environmental Club member, have worked with my local environmental center, and am a Regional Leader for Our Future. This year, I hope to implement a composting system and reduce phantom energy use at my high school and learn more about how climate change disproportionately affects different groups of people."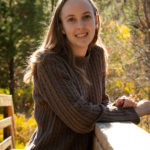 Rachel Morgen, Senior, Summit High School: "I've always been interested in environmental conservation and am passionate about preserving natural wonders for future generations to explore and enjoy. This year, I'm hoping to work with other students from my school and around the state to promote sustainability and solve issues like food waste and the use of fossil fuels."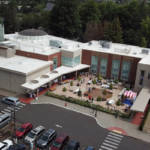 Ragheeb Hoque, Senior, Oregon Islamic Academy: "I'm passionate about the human impact of climate change. This year, I hope to start an Our Future club at my school by better understanding the goals and mission of the network at large."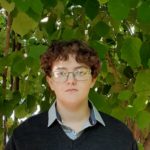 Roe Forcier, Junior, Willamette High School: "By participating with Our Future, I hope to make an impact within my school and help educate students on the environment."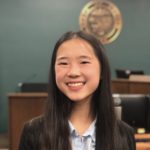 Summer Tan, Senior, West Linn High School: I am overjoyed to be working towards climate justice with other passionate students! This year, I hope to further my learning about what we can do to help in the climate crisis by collaborating with peers to move towards a safer future.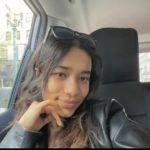 Sunita Kothari, Junior, David Douglas High School: "I have always seen the problem in our environment but never had the courage to take a stand because I didn't feel I was educated enough and didn't know my first steps. When I found out about Our Future, I applied and got accepted to be in this incredible group where I could share my thoughts despite my lack of knowledge. Even though I never knew much about environmental action or climate change, they continued to help me. The students and the mentors guided me, and many others who learned  the importance of speaking about what we believe in no matter how much we know about it. I am proud to say that I have made the right decision to be part of this mission and this network. And I can't wait for the changes that we will be making for Our Future."
 Temneat Abebe, Junior David Douglas High School: "When I learned about Our Future through a friend, I knew it was exactly what I needed to be a part of. I've always wanted to learn more about our environment and how to improve it, and this is the perfect chance for me to not only learn but also grow as a person and make a difference."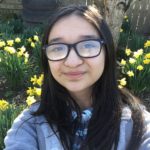 Victoria Lopez, Sophomore, North Salem High School: "I love music – which is literally my life – and drawing, and became a regional leader for OF because I felt passionate about the state of the world we are in and I want to do something to change that."