OUR FUTURE Student Network
Climate Justice Page
Here are some important questions Our Future
students are currently looking at:
What is climate justice; what is environmental justice?
Why is it important that Our Future be involved in climate justice?
What can Our Future do to ensure we are taking strong action in relation to climate justice?
Answering these questions, and taking action upon what is learned, will allow Our Future to better align with its mission.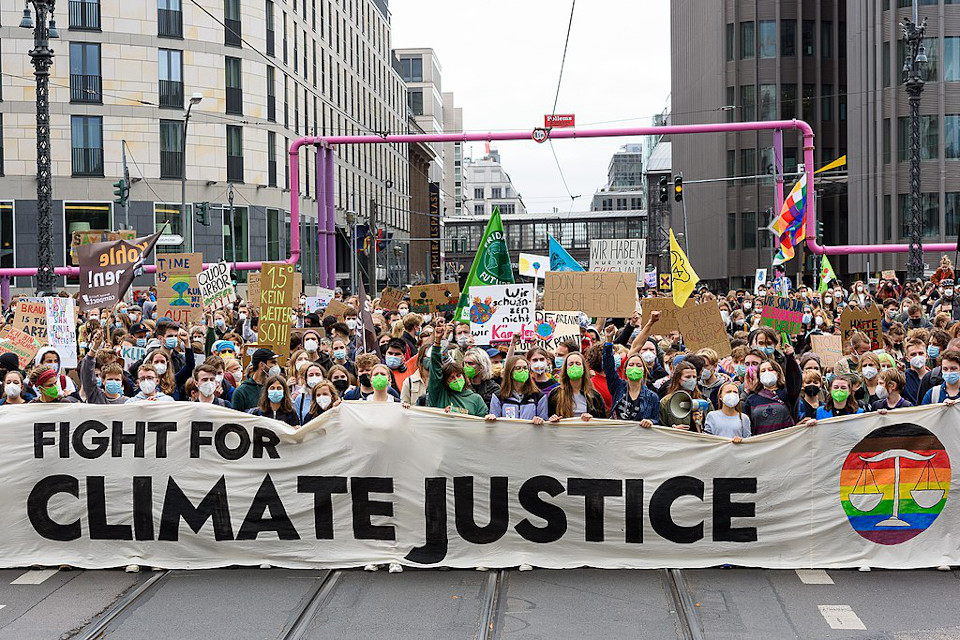 Our Future Equity Statement
We at Our Future recognize that Black, Latinx, Asian, Pacific Islander, Indigenous, People of Color, LGBTQ+ people, people living with disabilities, and other underserved groups are underrepresented and often unheard in their communities. These groups lack resources and opportunities due to systemic racism, systemic oppression, and other flaws in the system. We recognize that these disparities must be addressed and that we must center the needs, perspectives, and strengths of those who have been historically marginalized. We understand this to be what equity looks like.
We also believe that climate change disproportionately affects these groups and communities. In our work, we strive to listen to, educate, and empower young adolescents to uphold principles of environmental and social justice in how we address climate change.
We believe that environmental justice mandates the right to ethical, balanced, and responsible uses of land and renewable resources in the interest of a sustainable planet for all living things.
In line with our mission to address climate change, and to create a more just world, we recognize that a just world needs to be serving all individuals and communities; we will be intentional about this in our efforts. We acknowledge that environmental justice requires public policy and advocacy to be based on respect and justice for all peoples, free from discrimination or bias.
We know that when diverse voices are listened to, real and just change is possible. Therefore, we are committed to creating positive change for this world and we know it starts with diversifying our team, our students, our advisors, and our partners.
What we are doing about it:
Our Future is working to advance equity and environmental justice in the State of Oregon. Some of our efforts include:

Increasing diversity and equity among the statewide network (including RLs, student participants, teacher, advisors, partners, etc.) so that our work benefits from a range of perspectives and experiences.
Creating and acting on Equitable Climate Action Plans that are truly equitable and in line with achieving social justice
.
Engaging in respectful and inclusive communication amongst all parties of our network.
Thinking about all of the people in the spaces we are working in (e.g. schools, towns, communities).
Involving a diverse representation of the population (race, gender, age, religion, sexual orientation) we are planning to work with and work for
.
Creating a more inclusive and safe environment for all members of the community, especially our students.
We at Our Future offer gratitude for the land on which we function and strive to protect. We acknowledge that we interact within spaces that are on the ancestral lands of the following Indigenous peoples: Kalapuya, Confederated Tribes of the Siletz, Confederated Tribes of the Grande Ronde, Confederated Tribes of Warm Springs, Northern Paiute, the Wasco, Cowlitz, Chinook, Multnomah, Nez Perce, Cayuse, Umatilla, Walla Walla, Kathlamet, and Clackamas. There are many other tribes that also called this Land home but have not been memorialized due to the impacts of colonization/genocide.
We also want to acknowledge that these peoples still live on these lands today. They live in, participate in, contribute to, and help make our communities strong, rooted, and vibrant. We at Our Future commit to doing better for these peoples; we will do our part in dismantling systems of settler colonialism, and we will be active in the movement for Indigenous rights and the protection of ancestral lands.
Please visit our resources page to learn more about environmental justice and climate justice.
As an organization, and as individuals, we are still learning about racial equity, social justice, environmental justice, and climate justice. We don't have all the answers. We are continuously in the process of learning how to best align with ways that unravel systemic injustice at all levels of our society. Please feel free to contact us with concerns, suggestions, ideas and collaborative opportunities for forward movement. Click here to visit our Contact Page.